For years, Behringer served the UK market with a network of partners. In 2013, Behringer continued its international expansion by establishing its own sales and service subsidiary in the UK. Operating as Behringer Ltd, the UK operations are located in Pitstone, Bedfordshire and are a subsidiary of the parent company Behringer GmbH, in Kirchardt, Germany.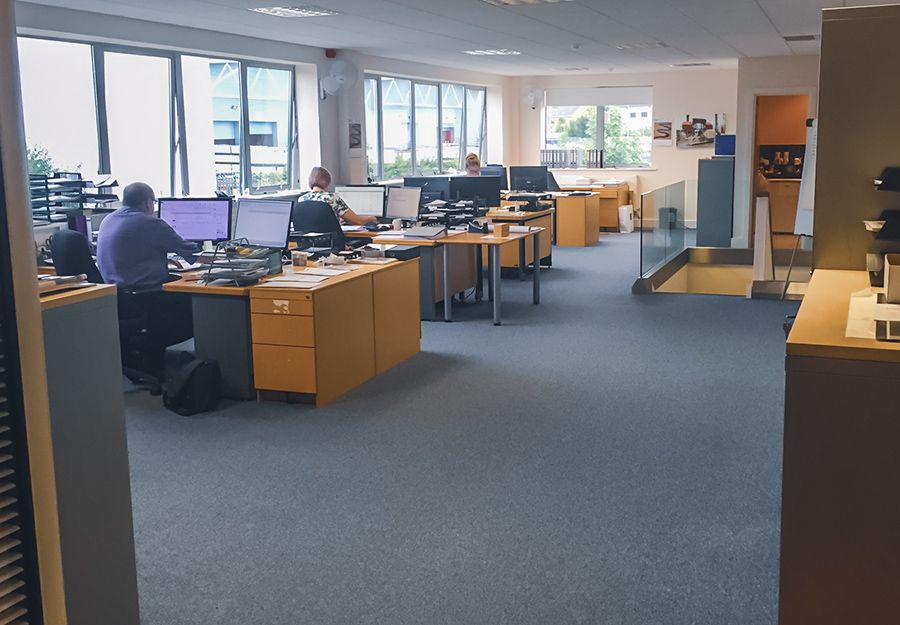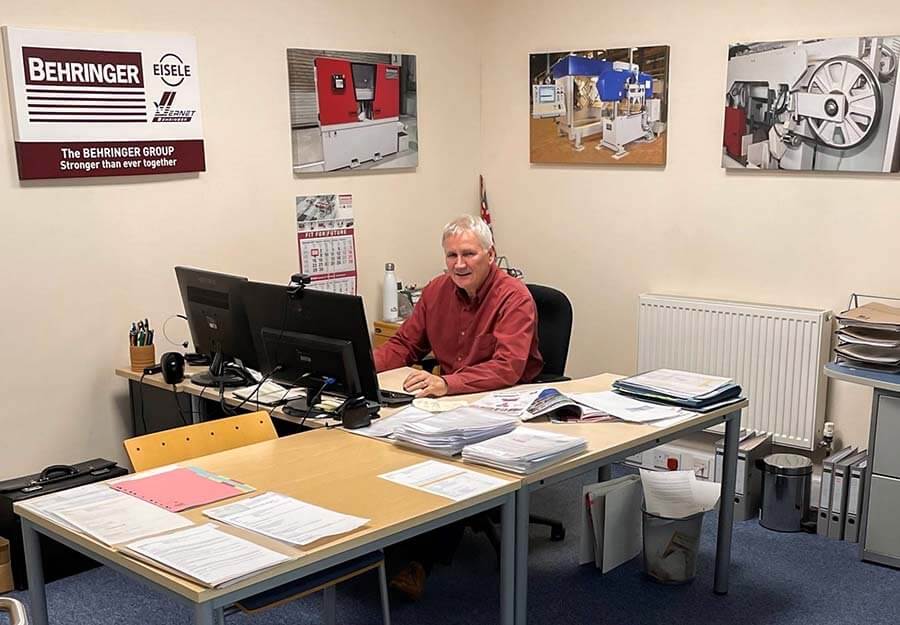 Behringer Ltd have a comprehensive range of bandsaws and circular saws in the UK service center. We are able to carry out competent test cuts with customer material so as to validate suitability of materials for specific applications. We specialise in solution for cutting specific metals and wherever possible will be able to recommend the most suitable bandsaw and circular sawing solutions.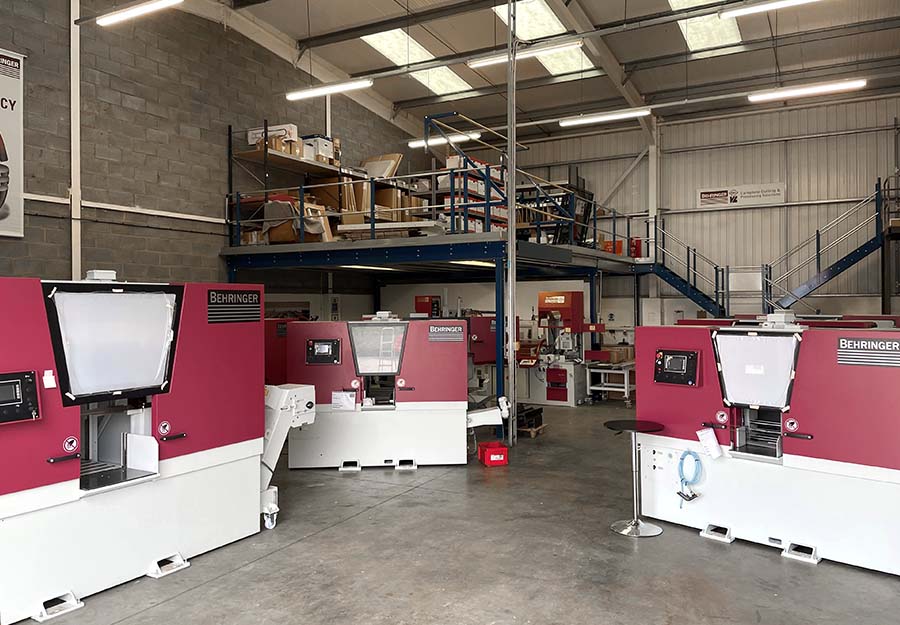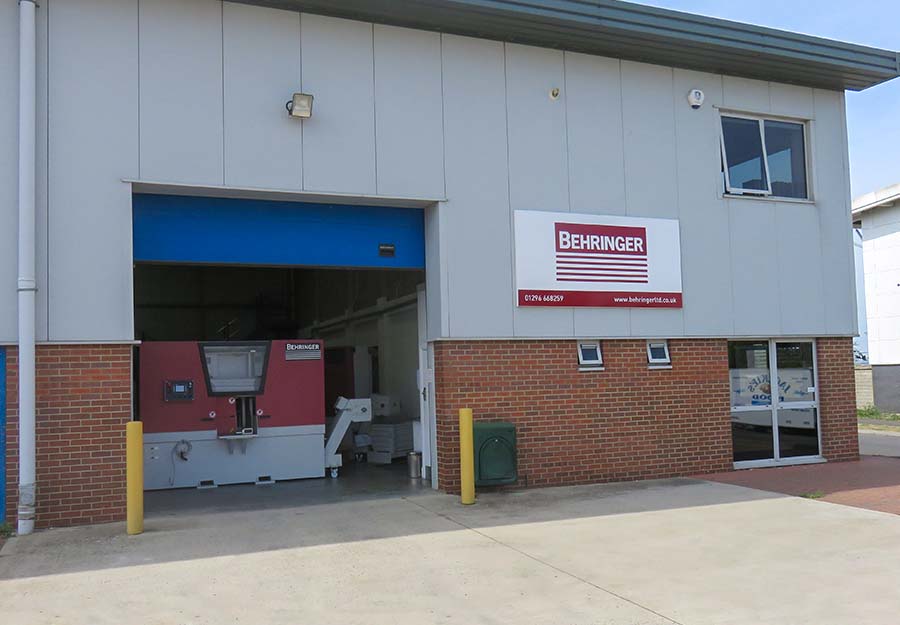 The Behringer Group is a manufacturer of high performance bandsawing machines, circular cold saws and steel plate and profile machining equipment. Behringer prides itself on building the highest quality metal sawing and fabricating equipment in the world. Their primary goal is to create value for their customers, by continuously striving to achieve the highest combination of speed and accuracy, combined with cost-effectiveness.
All equipment design is based on achieving these primary objectives, on a dependable and long lasting machine, and in that regard Behringer is truly the benchmark. In addition, Behringer offers the widest selection of models, which allows us to not oversell or undersell a customers needs. Through detailed discussion with end-users, Behringer is positioned to offer a system that delivers the appropriate size ranges, options, and material handling requirements for their unique application.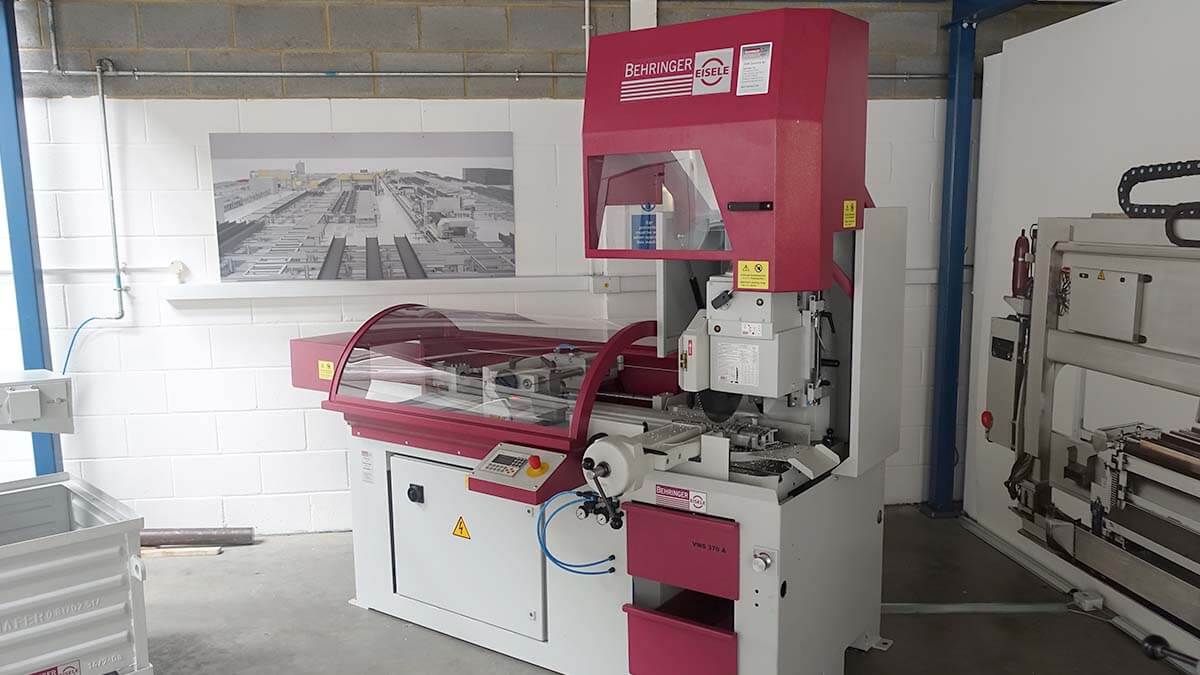 Manufacturing and Design
All of the BEHRINGER metal sawing equipment is manufactured in Kirchardt and Weilheim/Teck, Germany while the steel plate and profile machining equipment is produced in Dijon, France. The key to the high quality of our product is based on two primary criteria: One - the research, design, and testing, that Behringer invests in the process, and Two - that Behringer controls the manufacturing process internally, with its own foundry and machining centers, to assure the highest quality and availability of materials. With over 100 years in metal saw manufacturing, Behringer has clearly positioned itself as the technological leader in the industry.
This coupled with the synergistic manufacturing capabilities, commitment to excellence, and a mindset of not taking shortcuts, keeps it on the forefront of quality. The overriding philosophy is one of focusing on the long-term cost-effectiveness for the end user, rather than trying to develop the cheapest equipment from an up front capital investment perspective. Cutting corners to reduce the initial purchase price, will only compound themselves in the quality of cutting and/or fabricating, and potentially, the lifetime of the machine itself.